SokoPro and simple applied tools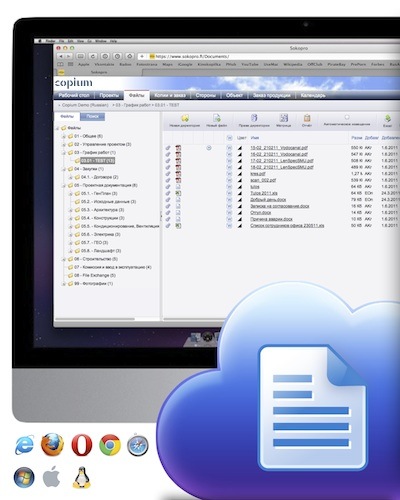 SokoPro is all about managing document flow - putting electronic versions of them in one secured and accessible place in the cloud.
Load your documents inside SokoPro using any web browser on any computer with Internet access, and get them from wherever you are, - securely and fast, not thinking about hosting, accessibility, security and other headaches.
No need to control all steps in production.
No extra IT expenses, self-supply solution.
Fast, transparent, dependable solution.
Cloud based, accessible everywhere.
Affordable solution for most of the tasks.